Reception
Welcome to our class page
In our Reception family we have got Miss Wareham, Mrs Lythgoe and Mrs Shingler and 28 delightful children. We are all having great fun leaning together and are growing together in faith, love and hope.
We truly believe that 'anything is possible'.
Please visit our class gallery where we share lots of photographs of our learning.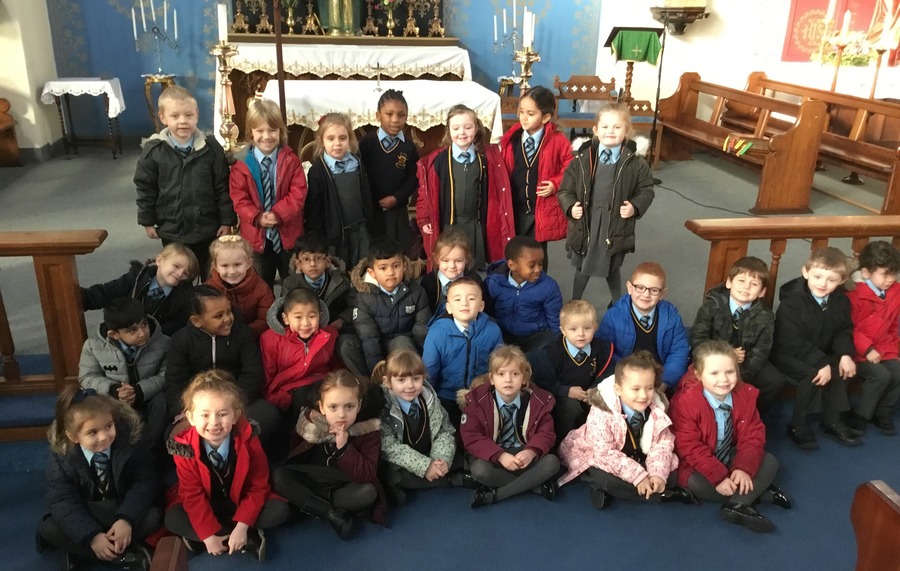 Parental Engagement
Thank you for all of the magic moments and email photographs which we receive from you. Please continue sending them in as they support your children's learning and are a great focus for a talking point. If you require any more please ask a member of staff.
Home Learning
Home learning is a very important part of your child's academic development. It supports and consolidates the work your child is doing in school and it also gives you a chance to become involved in the learning process. Home learning which is set weekly and each child has a blue home learning book. We ask that you please read with your children each night and share the flash cards together.
Physical Development
This term we are very excited to be learning many new skills in Multi Sports with Premier Sport which is each week on a Wednesday afternoon. We have PE in the hall and need to wear our full kit. Please ensure that all items of clothing including pumps are clearly labelled to try and avoid any mix ups.
Celebration Assembly
Each Friday afternoon we have a special celebration where we thank God for our wonderful week at school and children receive awards. We present two children with a lunch time award, one reading star, one star of the week and one worker of the week. The lunch time stars get to select a friend to sit with them on the VIP table on the following Monday. We are extremely proud of all our children!

Learning Support
Please use the links below to access games/activities to support your child with their learning.