Reception
Welcome to our class page
In our Reception family we have got Miss Wareham, Mrs Lythgoe, Mrs Shingler, Miss MacKirdy and 30 delightful children.
Please visit our class gallery where we share lots of photographs.
Watch me Learn
Thank you to all of our parents, families and friends who came along to watch us learn. We had great fun during our Maths lesson and it was lovely to see you all there. Please look at the gallery for some photographs.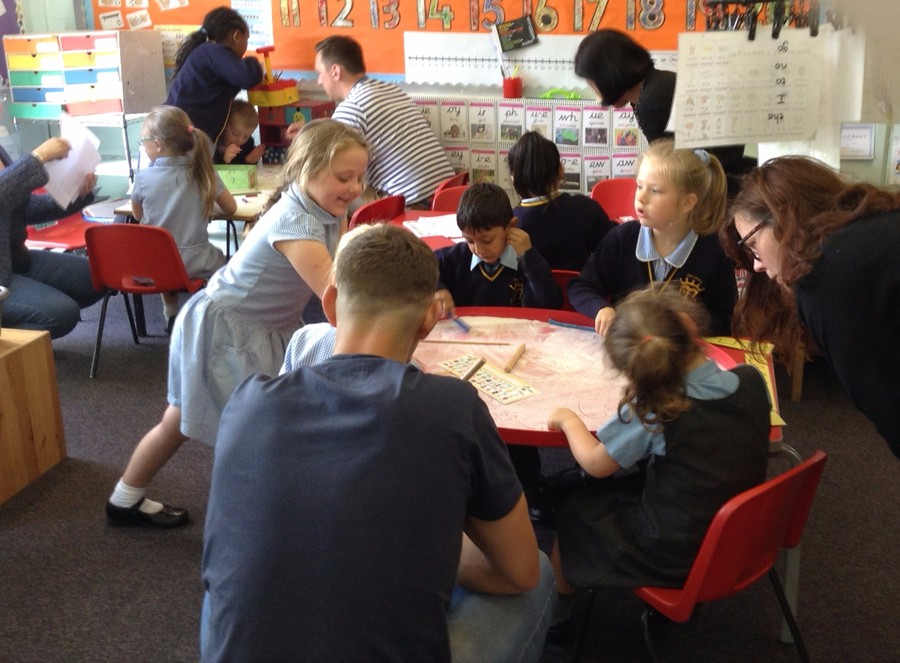 Supporting the Race for Life - Our Lady's Fun Run
Lots of fun was had on Friday 19th June. We enjoyed participating in a fun run to help support Cancer Research. Please send in sponsor forms and money over the next couple of weeks and take a look at our gallery to see our pictures. During the day we thought about and said lots of prayers to our loved ones and those who may be in need of God's love and care.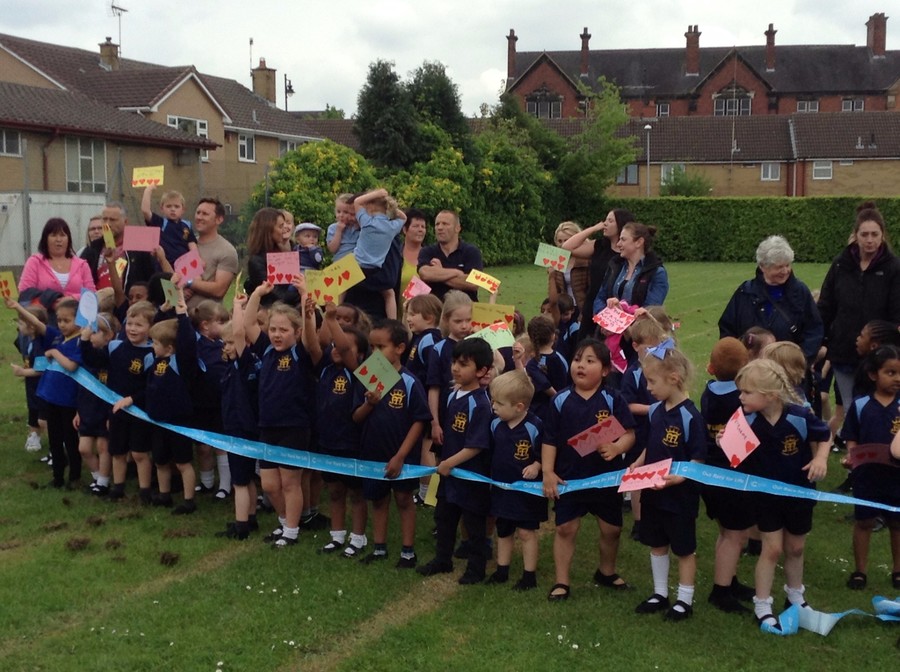 Easter Craft
We all had a fantastic morning with our family and friends and would like to thank you for coming along to support us with our learning. Lots of beautiful work was created and we were very proud to take it home to our loved ones.
Happy Easter!
Phonics Workshop
Thank you to everyone who came along and supported the phonics workshop. It was lovely to see so many parents attending and hearing the importance of early reading and the meaning of phonics. If you did not sign up on the night but would be interested in attending a watch me learn session then please speak to Miss Wareham.
The Little Library Van Visit
Thank you to all the parents who jumped aboard the library van with us. We all had a great time sharing stories together. Please take a look at our photographs on the class gallery page.
Home Learning
Home learning is a very important part of your child's academic development. It supports and consolidates the work your child is doing in school and it also gives you a chance to become involved in the learning process. Home learning which is set on a Monday is to be returned on a Thursday and the piece set on a Thursday is to be returned on a Monday. We ask that you please read with your children each night and share the flash cards together.
Physical Development
This term we are very excited to be learning many new skills in Games which is each week on a Wednesday. We have PE in the hall and need to wear our full kit. Please ensure that all items of clothing including pumps are clearly labelled to try and avoid any mix ups. Photographs of our learning can be seen in the photograph gallery.
Mathletics
We are delighted to inform you that the children in Reception are using Mathletics as an important part of our learning programme. The online resource is proving to be a big hit with the children and is supporting them with their learning. Please click on the link below to access the website.
Celebration Assembly
Each Friday in the Early Years we have a special celebration where we thank God for our wonderful week at school and children receive awards. We present from each class two children with a lunch time award, one star of the week and one worker of the week. The lunch time stars get to select a friend to sit with them on the VIP table on the following Monday. The star and the worker of the week each receive a trophy and a certificate to take home for the week. Please return the trophy on the following Friday ready for the new winner to take home. We are extremely proud of all our children!

Learning Support
Please use the links below to access games/activities to support your child with their learning.