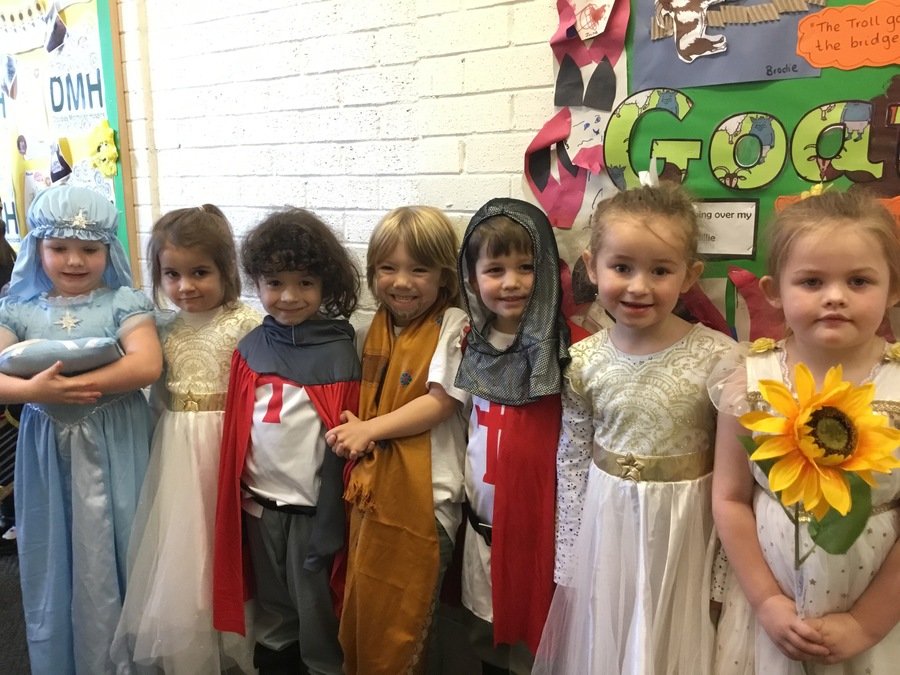 Catholic Life
Welcome to the Catholic Life page at Our Lady's.
At Our Lady's, Jesus Christ remains central to every aspect of school life. All pupils are educated in the beliefs and devotional practices of the Catholic church. Participation in daily collective act of worship takes place every morning, lunch times, within RE lessons and at the end of each day. Every class prepares and leads Mass throughout the year, with parents, families and parishioners warmly welcomed.
The Catholic RE scheme 'Living and Growing as the People of God' is followed throughout the school. This is supplemented by work on the saints and stories from the Old and New Testaments, Circle time sessions and Personal, Social and Health Education. Children participate in special liturgies during the school year which are timed to coincide with events in the Church's calendar.
Each class has two nominated pupils on the 'RE Mission team', alongside our Minnie Vinnie's group they work as a team to promote charitable giving throughout the school. Classes nominate a charity of the year that they fund raise for, alongside school charities. Many of our pupils take on the role of disciples and choose individual charities to support.
We are proud to be part of the All Saints Catholic Collegiate and enjoy working across the MAC to support each other. Each year we celebrate All Saints day in school, we dress as saints and learnt lots of new facts!
Values and Virtues
Each half term we look at different virtues of Jesus that we share with the children during assemblies and collective worship. This half term we are looking at:
Compassionate and Loving
Isaiah 49:13 'Shout for joy, you heavens; rejoice, you earth; burst into song, you mountains! For the Lord comforts his people and will have compassion on his afflicted ones.
Psalm 116:5 'The Lord is gracious and righteous; our God is full of compassion.'
Compassionate & Loving Autumn 12018
Faith-filled & Hopeful Autumn 2 2018
Eloquent & Truthful Spring 1 2019
​Learned & Wise Spring 2 2019
Curious and Active Summer 1 2019
Intentional & Prophetic Summer 2 2019