Year 5
Welcome to Year 5's page.
Time for Sport
For the remainder of the term Year 5 will be receiving lessons once a week on exercise and healthy life styles. These lessons are each Thursday morning and will be a mixture of theory and practical work. To this end could you please ensure children have their PE kit in school on Thursdays as well as Wednesdays.
ClassDojo
Thankyou to all who have joined us on ClassDojo, it's good to see you involved. Makes a real difference in class with the children looking to impress!! For those of you who are yet to take the plunge information on ClassDojo is available from their website here. If you have lost your code send a message in with your child or drop me a message on the homework email and I'll reply with your code.
The home work email address is: y5homework@olca.org.uk
Seesaw
Good to see that many of our parents are now accessing Seesaw. The children are very enthusiastic about producing work that is of the necessary standard to be shown off!! Children can post whenever they want and I'm encouraging them to do so. I am exploring methods of getting more work on Seesaw and hopefully as the system becomes part of our normal routine you will see more and more work appearing.
I have now reissued all the class's Mathletics logins so all children should be able to access their account. Each child now has their login information stuck into the back cover of their reading diary.
I will be using Mathletics as homework on weeks we do not issue written work moving forwards. If for any reason your child cannot access the system at home don't worry as I do make time available to them in the morning to access Mathletics if that is the case.
Regards,
Mr Matthews
Homework 07-12-17
Year 5 have worked really hard this week completing a series of assessments as we approach the end of term. As they've put so much effort in I have decided to go easy on the homework for this week.
Maths
All Year 5 pupils have work assigned to them on Mathetics currently so they have work to be getting on with.
English
We have not finished our work on our fictional autobiography yet so keep on having conversations about the character they have been given.
Each of the children has been given a fictional character they are working with and writing as over the next week;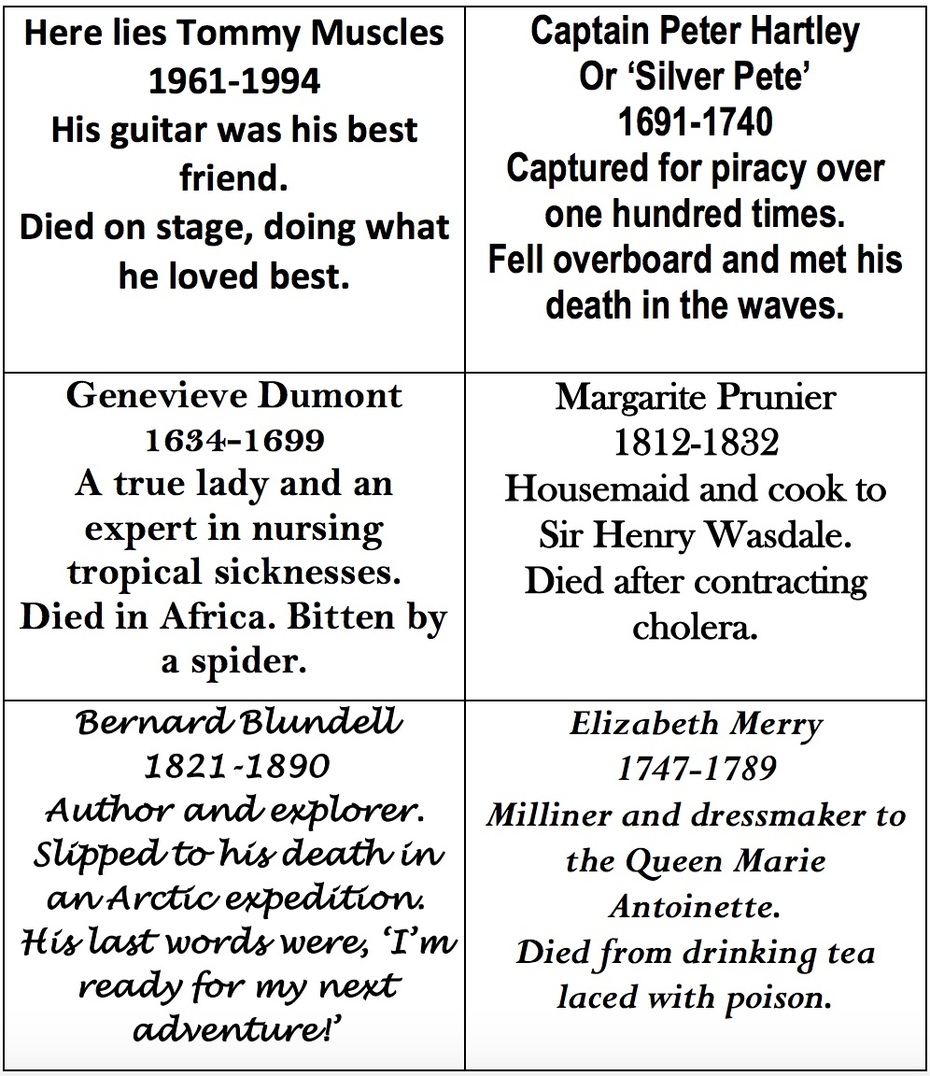 Next week we will be writing an autobiography of their character. Their homework this week is to put some more thought into their character as they build towards writing the autobiography. Research the period when they lived, decide where they may have lived, who were the characters they may have met in their life, what their family might have been. The detail of their life is each child's to decide on as long as they stick within the initial guide as per the above.
As always if you have any questions please grab me after school or else contact the office and we can arrange a meeting.
Regards
Mr. M.
Spellings 04-12-17
Our spellings for this week are;
vegetable
vehicle
bruise
soldier
stomach
recommend
leisure
privilege
occur
neighbour
Physical education
Y5 P.E. is on Wednesday afternoon; all children will need a full P.E kit consisting of shorts, T-shirt and a pair of black pumps which adhere to the school uniform policy. Earrings cannot be worn during the P.E. session therefore it is greatly appreciated if parents take earrings out before school, this will also ensure that jewellery is not lost
Home Learning:
Reading
Children need to read at least 20 minutes every night. Children can read independently, to an adult, or to a sibling. Please ensure reading diaries are signed daily.
Maths/English
Maths and English homework will be given out on Thursdays; maths will be given out every 2 weeks. Children also need to be practising times tables daily at home.
Spellings
Children will be given spellings every Monday for a spelling test on Friday. We work on our spellings every day in school but practice at home makes perfect!!!
The full list of UKS2 spellings is available for download below.